Trusted by modern legal teams  around the world.
Less busy work,
more lawyering.
Get time back so you can focus on the strategic work you came in-house to do.
Total visibility,
total control.
Be a go-getter. Always know where your work's at and with who, staying ahead of issues and making legal a proactive part of the business.
A simple workspace
people will actually use.
See value fast with the legal workspace that's intuitive for both legal and the wider business. Integrating with the tools you already use, it will never get in the way.
Everything you need,
when you need it.
Make it your own. Start simple, finally tame your workload, and then add what you need as your company grows.
61% of in-house legal teams spend over one hour per day jumping between systems to gain a complete view of their work. 
That's
why we built

LawVu

...
With the LawVu legal workspace you can do your best work, all in one place. You can get more work done, save a ton of time, and focus on impacting business outcomes. In fact, you could enjoy over 3x return on investment!
Faster and more efficient contract turnaround time
Minutes saved per team member per week on administrative work
Less time spent managing tasks with a single workspace
Hours saved per month managing email and intake
Contracts and matters together,
all in one place.
Stop bouncing from system to system and do your best work all in one place. You can see exactly what needs to be done, collaborate with stakeholders as needed, and get time back to take on a more strategic role in the business.
Connecting in-house legal teams to the rest of the business - and each other - LawVu lets you focus on the work that matters most.
Designed specifically for in-house legal
A single workspace for ultimate time-savings, productivity, and control
Beautiful to use and easy to implement
Learn more about individual workspace capabilities below.
Gain total oversight with the most comprehensive and user-friendly matter management solution for in-house legal counsel.
Favorite features:
Intake & triage
Collaboration within matters
Matter grids - filter & save views
Improve turnaround time and reduce risk with LawVu's
AI powered
contract lifecycle management
and
automation
capabilities.
Favorite features:
Easily connect contracts to matters for context
Self-service contract creation
AI-powered features to extract valuable data faster
Maximise the value of engaging outside counsel with our e-billing, spend and external counsel management tools.
Favorite features:
E-billing and invoicing
RFP management
Loved by law firms
Make informed decisions and showcase the value of legal with insights and reporting in the LawVu legal workspace
Favorite features:
Instant access to matter, contract, spend and platform usage insights
Easily filter, sort, drill down, and export dashboards for faster reporting
Standard and advanced reporting options
Access information faster with LawVu's knowledge base. Store documents and link them to matters with LawVu's document management tools.
Favorite features:
Full text search
Leverage the knowledge of colleagues
Transform value added to the legal team and organisation
Improve service delivery and connection with the wider business.
Favorite features:
Triage, prioritize and assign work to the right people
Flexible and configurable intake request forms
Self-service guides & contract automation
The Connected Legal Function
Today's in-house legal teams are multi-faceted, with an understanding of business, technology, operations, and leadership, all within an increasingly complex legal environment. With the 'Connected Legal Function' framework, in-house legal teams are empowered to further connection with their work, team, and business, all while refocusing on the high value strategic work they came in-house to do.
Now you can get Connected Legal Certified! The first certification for all in-house legal professionals, with everything you don't learn in law school or private practice.
A fun way to earn CPD/CLE credits*
Created for in-house legal professionals
LawVu is ISO27001, SOC2 and SOC1 certified and HIPAA compliant. Your security is our priority.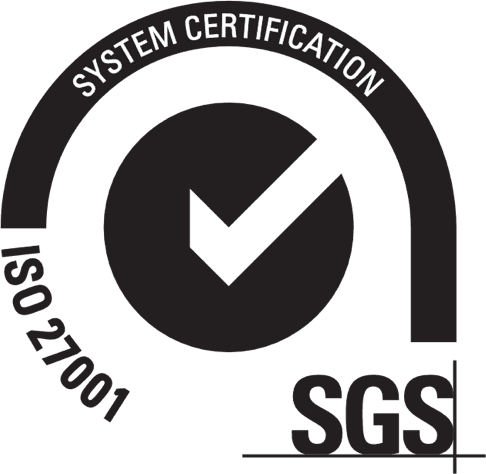 The current state of legal tech and the impact on workflow efficiencies and business objectives.
Your guide to becoming a more productive, engaged and impactful legal team in an increasingly complex legal environment.
Become a more productive, engaged and impactful in-house legal professional.
The software solution revolutionizing in-house legal.
You wouldn't run finance without an ERP. You wouldn't run sales without a CRM. This is the system of record for tracking, reporting and amplifying the value in-house creates.