LawVu is a legal workspace - a connected single source of truth for in-house legal teams in financial services.
In-house legal departments in the finance and banking industry are known for having the highest technology budgets and usage, outside counsel spend and the largest internal teams. The banking sector is also highly regulated and frequently experiences the following issues
No central, easy method for the business to instruct the legal team
Different ways of working across numerous in-house teams (by function and geography), creating inconsistency, duplication and/or inefficiency
No centralized system of record for documents and matters
Little transparency on the progress of matters, including which team/individual has responsibility across the various tasks and matters
No effective way to manage and reduce spend across multiple external law firms
Inability to derive useful and actionable metrics from in-house team performance
Financial services companies engage LawVu to help their legal function become a connected, unified legal team. LawVu's Legal Workspace allows you to manage in-house legal workflow, across matter management, contract lifecycle management, knowledge management, and engagement with external counsel.
LawVu acts as the system of record for these teams and provides actionable insights based on relevant in-house legal data.
"Having a strong partner relationship with a vendor is just as important as good software – and we have both with LawVu. "
Andrew Hay
Head of Operations, Legal & Secretariat – Co-op
Don't take our word for it! To see how LawVu works with successful companies in this industry, have a read of Co-op's customer story.
Configure matter intake in a way that is relevant to the varied and high volume nature of financial services companies, creating efficiency by driving clarity and timeliness of instruction from the business.
Implement customized legal workflows to streamline ways of working (e.g. checklists for different types of financing arrangements).
Implement end-to-end matter management to create transparency over large volumes of in-house work, particularly those projects that require cross-collaboration between in-house teams (by function and/or geography).
Connect contracts to a wider 'matter' and easily access related communications and documents, for full business context. Introduce centralized e-billing and RFP management to help reduce legal spend across numerous external law firms.
Create and report on actionable insights driven by rich in-house legal team data.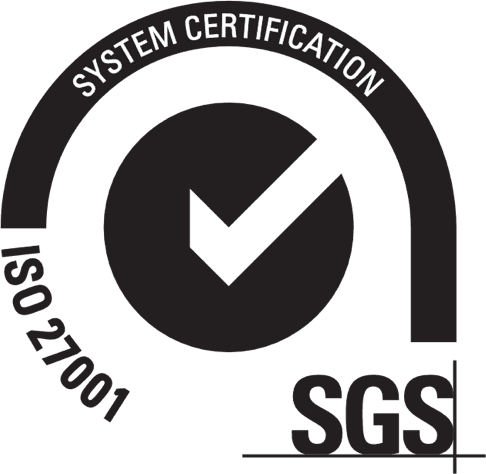 Secure cloud-based platform - SOC1 and SOC2 compliant, and ISO27001 certified
Accessible on desktop, tablet or mobile device
Fast and easy implementation and onboarding
World-class customer success and support