Enterprise Legal Management software
From intake to insights, LawVu is the first truly connected software platform for in-house legal teams.
What is Enterprise Legal Management software?
Gartner describes Enterprise Legal Management software as solutions that help in-house legal departments manage legal department operations and workflows.
This broad category often captures point solutions (such as a contract management only tool) and legacy platforms that have acquired various point solutions over time.
The trouble with many of the aforementioned solutions is that they often aren't designed to connect and work together, nor are they necessarily designed specifically for in-house lawyers (instead serving several verticals or functions such as private practice law).
Where LawVu stands out is in our mission of moving legal to the heart of the business, which is at the core of everything we do. We envisage a truly connected legal function that requires truly connected legal tech. And that's why we've designed LawVu as a legal workspace built specifically for the needs of in-house legal. And as such, it offers a truly unique and intuitive user experience allowing legal teams members to optimize productivity, engage with the wider business and impact business outcomes.
Improve productivity and reduce risk with one connected source of truth
Showcase the value of legal to the business with detailed insights and reporting
Control legal spend with better oversight of internal and external workflow and cost
Scale with LawVu's modular platform offering management of matters, contracts, knowledge & documents, outside counsel & spend, and insights.
Intuitive user experience assists with gaining user adoption from the wider legal team and business.
World-class customer success and 24/7 support ensures your adoption of LawVu aligns with your company and teams' goals, and that the product continues to support you long term.
A suite of integrations and our API ensure that LawVu aligns perfectly with other enterprise software, such as Outlook, Gmail, Google Drive, DocuSign and many more.
"Having a strong partner relationship with a vendor is just as important as good software - and we have both with LawVu."
Andrew Hay
Head of Operations, Legal & Secretariat - Co-op
Don't take our word for it! To see how LawVu works with successful companies in this industry, have a read of Co-ops' customer story.
The LawVu platform is a
legal workspace
From intake to insights – the legal workspace is your
everyday 'go-to' for all your work, no matter how large or small.
Within the workspace, you'll find a unified suite of collaboration and productivity tools built specifically for in-house legal teams. Select individual modules below or unleash the full power of the complete platform. 
Bridge the gap between legal and the business with Matters - the most comprehensive matter management software for in-house legal counsel.
Favorite features:
Intake & triage
Collaborate within matters
Automated task flows
Improve turnaround time and reduce risk with Contracts - LawVu's contract lifecycle management and automation software.
Favorite features:
Connect contracts to matters
Self-service contract creation
Contract approval workflows
Maximise the value of engaging outside counsel with Engage - LawVu's e-billing, spend and external counsel management software.
Favorite features:
E-billing and invoicing
RFP management
Loved by law firms
Make more impactful decisions with Insights - LawVu's analytics and reporting tool.
Favorite features:
General Counsel dashboard
Review team and outside counsel performance
Understand spend
Access information faster with LawVu's knowledge base.
Store documents and link them to matters with LawVu's document management tools.
Connect your favorite point solutions for a fully integrated Legal Workspace.
Secure cloud-based platform - SOC 1 and SOC2 compliant, and ISO27001 certified
Accessible on desktop, tablet or mobile device
Fast and easy implementation and onboarding
World-class customer success and support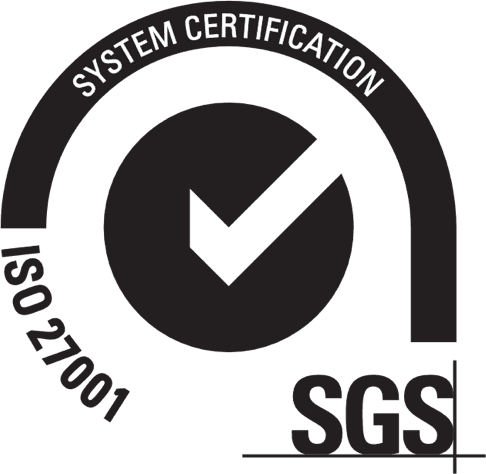 Do your best work,
all in one place.
Stop bouncing from system to system. Start with matter management or explore the wider legal workspace.