LawVu is a cloud-based software as a service product which means there is nothing to install. With 24/7 support, dedicated onboarding and customer success teams, you can get up and running incredibly quickly.
But how do you know if LawVu is the right product for your in-house legal team? The best way is to book an obligation free demo right here.
Pre-recorded demo snippets
LawVu is committed to maintaining a trust and compliance program that meets your organisation's needs and expectations. As such, we are ISO27001, SOC1 and SOC2 Certified.
Request your personalized demo
Fill in the following form and we'll be in touch shortly.
"Having a strong partner relationship with a vendor is just as important as good software, and we have both with LawVu. The implementation of LawVu was fantastic and completed quickly. 
LawVu works by listening to customers, understanding their needs, and seeking solutions and resolutions. The team is flexible, responsive, and has great communication, which leads to things getting done quickly."
Andrew Hay
Head of Operations, Legal & Secretariat at The Co-op
1 - Book a demo
This is by far and away the best way to get a deep understanding of what LawVu can do for your organization. It's obligation-free and far more useful than a free trial.
These are live demos - not pre-recorded - so you can ask questions, get a feel for the team and a great understanding of the product.
2 - Pricing
LawVu's pricing is calculated based on the feature set, the number of users and any bespoke integrations. We have organizations with just a handful of in-house legal team members - right through to organizations with 30,000 users. 
The best way to get an idea of costs is to talk to one of our sales team.
3 - Let's get signed
By now you've done your research, you've participated in our demo and we've worked out pricing that suits - the next thing is to sign a contract that we're all happy with.
1 - Configuration
LawVu has a flexible configuration because we understand that organizations often have different requirements.
Your LawVu Implementation Specialist will work with you to get LawVu set up just the way that you like it so that you're getting the most value out of the platform. This is a total win-win.
2 - Go live!
Now it's time to start using LawVu - your everyday 'go-to' for all of your in-house work no matter how large or small.
3 - Success planning
Once you're up and running the LawVu customer success team will become your best friends. You win. We win. It's that simple.
Any questions can be tackled by our on-line 24/7 support team (actual people - not robots) so just reach out anytime and we'll be there to help you along.
"The LawVu team are fantastic. You don't just become a number in their database. What I liked about LawVu from day one is their dedication and respect to you as a client."
Danielle Mann
Senior Director of Legal & Compliance - Ovid Therapeutics, New York.
World-class customer support
Once you've spoken with our sales team to request a demo and pricing, our customer success team will work closely with your team from the initiation meeting, through configuration and implementation, right through to your continued success.
We understand that you deal with sensitive information and that your IT team may request some documentation from us to ensure our security standards are up to scratch. 
We comply with enterprise security standards including being SOC 1, SOC 2 and ISO27001 compliant. Visit the LawVu trust center.
If you would like to request a security pack from us to share with your colleagues, just click here.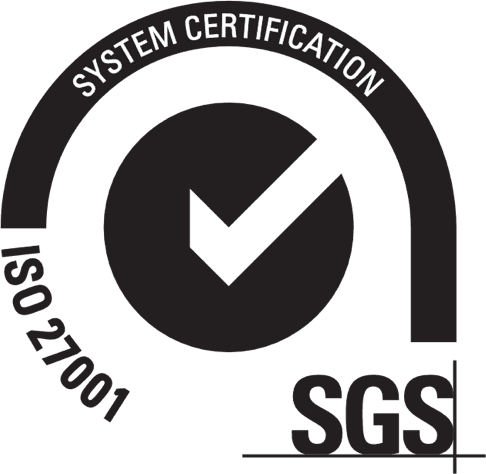 Stop searching in email and start managing in LawVu.
Manage matters, contracts, external counsel and spend, documents, knowledge and insights - all in one cloud-based, secure and connected platform.